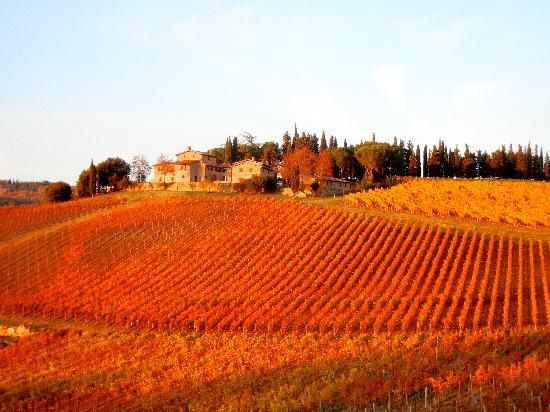 Home /

Activities / Wine roads
Wine roads
One of the most exciting activities for people who love wine is to visit the local wine cellars. Tuscany is a paradise for people who want to discover the secrets of this drink that not by chance is called the "Nectar of the gods". Over the last 20 years, the situation has become even more favorable for wine tasting with an incredible increase both in production and quality of wine.
In the autumn and winter, the work in the wine cellar is at its height. In particular, during the month of February the new vintage is debuted with many events put on by producers from the various consortiums to showcase their new products and offer generous tastings to people in attendance. Furthermore, it is during these months that food is more suited to being paired with the most robust and proud wines.
During the period from November to February Villa Ferraia proposes to its guests the activity of enjoying the "Wine Roads" to savor the incredible riches that Tuscany offers in this realm. Based on the needs and preferences of our guests, we can propose one, two, or multiple days dedicated to the discovery of wineries and wine producers. Or, following the philosophy of our winter offer, we can take advantage of the season and our network of contacts by visiting the wineries during special moments of the production process. These include: the wine harvest during September and October; the racking, pressing and decanting in the months of October and November; and at the end the delicate process of bottling.
During the months of December, January and February it is possible to take advantage of the lull in activity to spend time with the producers themselves. In this down time, you will be welcomed in a relaxed environment and be able to enjoy the wine cellars and taste the wine alongside other local specialties, all while discussing the mysteries and secrets of wine making.
Our years of exploration have led us to appreciate small wine producers, usually unknown on the international stage. These producers, thanks to their passion and determination, remain the only true guardians of authentic Tuscan winemaking traditions passed down through the generations. It can be very entertaining to organize a small tasting contest in the Villa during which the participants are blindfolded as they learn to use their senses and then ultimately choose a favorite wine. We can then go and visit the winning winery to learn more about that wine. As the saying goes, "He or she who doesn't drink in the company of others is a thief or a spy!"