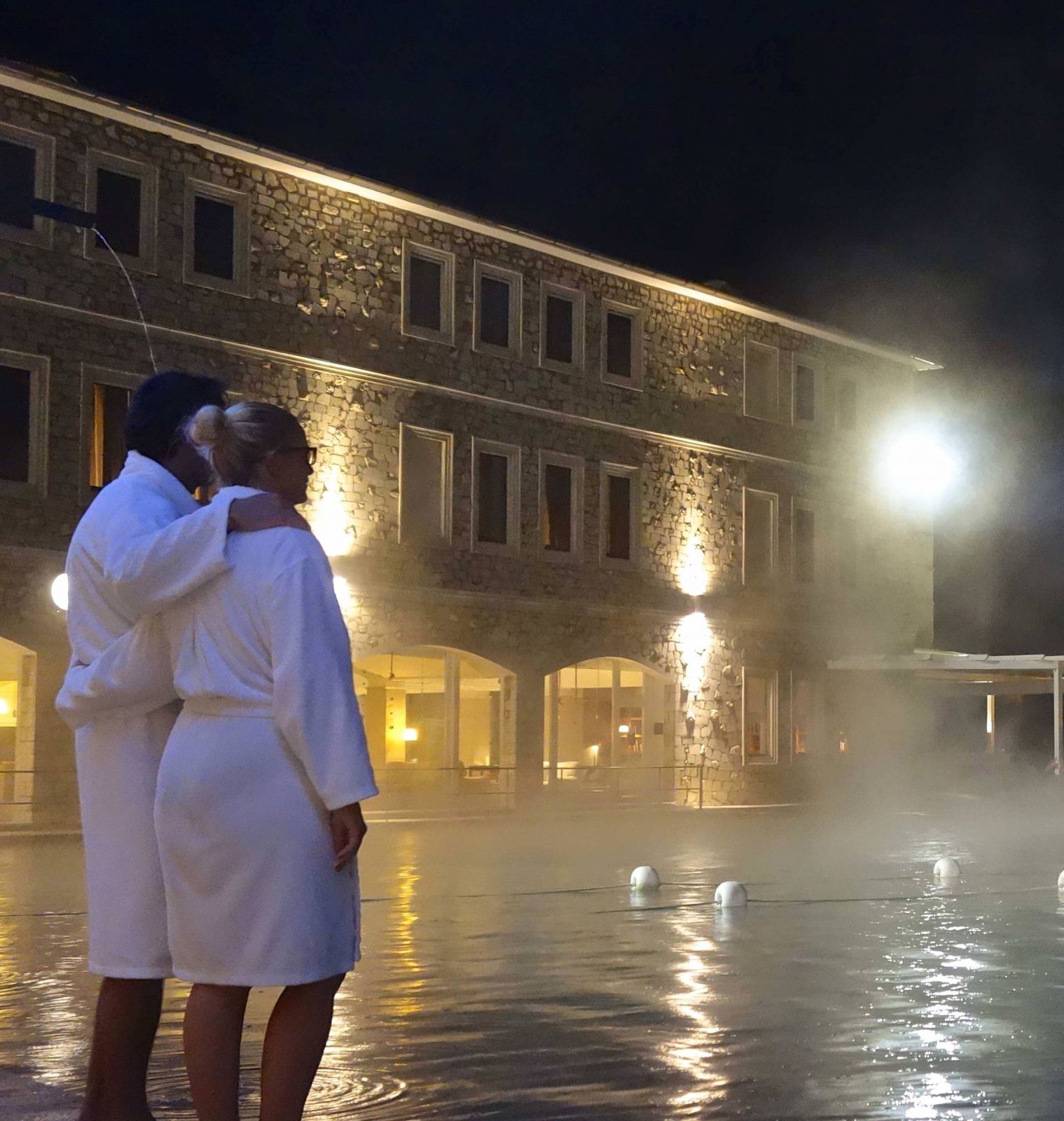 Home /

Activities / Thermal Hot Springs
Thermal Hot Springs
Tuscany has one of the highest numbers of thermal hot springs in the world. In particular, the province of Siena can boast of having one of the highest concentrations. Thermal baths were already famous in the Etruscan period, and then in the Middle Ages they were utilized by the nobility of the time including some famous historic figures.
During the winter at Villa Ferraia we can organize thermal hot spring and spa experiences of varying lengths depending on the needs and preferences of each client. We can arrange for one, two, three or more visits to different thermal hot springs over a period of a day or the entire week, depending on how much you enjoy this activity.
One of the most important thermal hot springs, Terme di Petriolo, is just 20 minutes from Villa Ferraia. This thermal hot spring was visited by Pope Pius II and members of the Medici family including the well-known Lorenzo the Magnificent. The water is both potent and healing. During colder weather is the optimum time to enjoy the healing properties and soak in the physical rejuvenation and relaxation from thermal bathing. There are also many other thermal hot springs not far from the Villa, with different properties and characteristics to benefit from and enjoy.
Our advice, in line with the philosophy of our winter offer, is to not plan too far ahead. Instead, after arriving to the villa you can speak with us in person and we will guide you toward the right thermal hot springs experiences based on your likes and desires so that it is perfectly suited to your needs.
Like the nobility of the past, we can experiment with different types of thermal hot springs, without having to undertake long or exhausting drives. This is a true pleasure that is not available in the summer mostly because of the crowds of tourists present during high season.