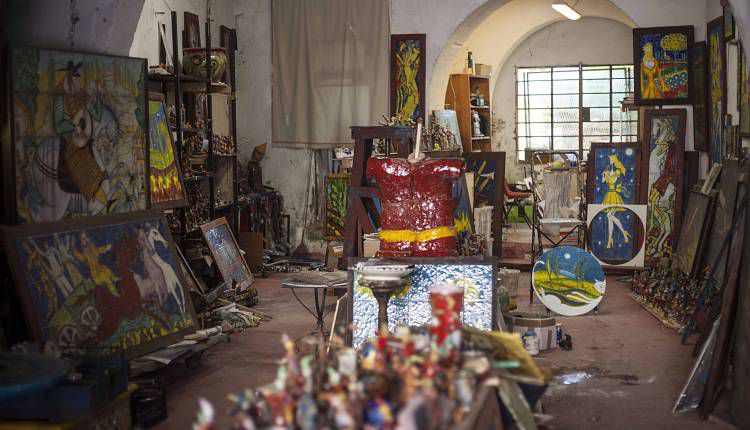 Home /

Activities / Local culture: artists and workshop
Local culture: artists and workshop
Undoubtedly, globalization and technology have struck a blow to artisans in general. Despite this, there still exist artisan heroes who refuse to conform to the standard of homogenization and continue to create their products with the same techniques handed down to them from their forefathers.
These are artisans that are not flanked by elegant PR firms that advertise to the jet-set crowd and promote their products in stores in the city center, but instead have remained authentic and humane. And it is exactly these types of authentic artisans that are the outcome of our dedicated research and that will be our destination during an outing.
During the winter season we can unveil to our more curious and perceptive guests one of the most well-kept secrets of our culture: craftsmanship and the local artists who are actively fighting for beauty and to keep producing their handmade products. Painters, potters, shoemakers, butchers, sculptors, musicians and all those that with their art make us feel alive and present in the moment.
In the summer, these artisans are almost invisible and very reluctant to welcome the large number of visitors into their workshops because it would not allow them to do their primary work. But in the winter, they are happy to take a break to meet with visitors and recount their antidotes, technical details of their work, and secrets.
Based on the needs and preferences of our guests we can plan one, two, or several days dedicated to discovering these marvelous artists and their ancient crafts. Or, in keeping with the philosophy (link pagina offerta invernale) of our winter offer, you can put yourself in our hands to organize at the right moment an immersion into local culture. We can take you to discover the challenges of artistic expression: the necessity to earn a living that coexists with the necessity of the soul and spirit to communicate and thrive. A complete freedom from programmed excursions will allow us to easily go along with the exciting opportunities as they arise.
After appreciating their work, we can also invite these artists to the ample Art Studio in the Villa for a private studio class, an introduction to their art, or simply to enjoy a nice bottle of wine while discussing art and exchanging ideas in a relaxed environment.