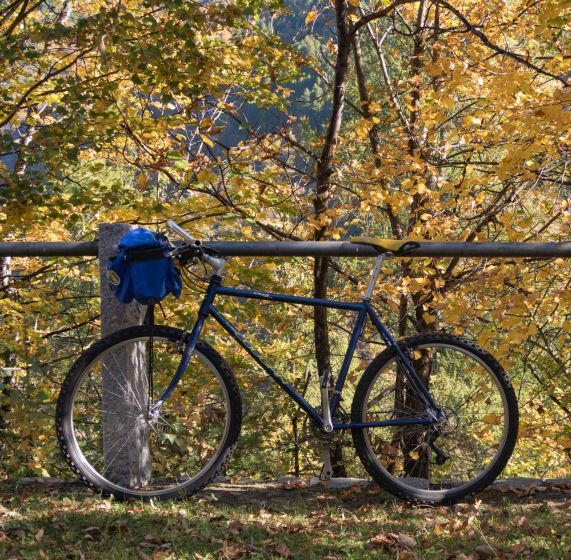 Home /

Activities / Explorations outdoos: hikes and bikes
Explorations outdoos: hikes and bikes
The beauty of the land that surrounds the Villa is a treasure that destiny have given us and it is a true pleasure to be able to share it with our guests. We can organize itineraries to be completed both on foot and on bike in order to explore and enjoy the most majestic and lovely aspects of Tuscan nature.
The surrounding environment is rich with a wide variety of trees, shrubs, natural sculptures, and earth formations. Perhaps a gust of wind will envelop you in a scent from the woods, inebriating your senses. There are colors, reflections of light, a glimpse of something, or a new point of view, to experience. Our territory boasts one of the highest levels of biodiversity in all of Europe. Those that love to explore trails could explore for months without passing the same spot twice, always experiencing new sensations and feelings.
During the period from November to March, Villa Ferraia organizes for its guests activities to explore the surrounding area by developing itineraries based on the needs and fitness level of each individual or group. We can program one, two, or several days dedicated to these activities, mapping out the routes and stops based on individual preferences. Or, in keeping with the philosophy of our winter offer, we can instead wait to see what inspiration and desires arise after your arrival to the Villa, in order to take advantage of the best weather and circumstances with a more spontaneous excursion.
For those who are used to exploring in the summer, it might seem incredible how many pleasant surprises await the keen observer in the winter woods. While in autumn, winter, and spring it does rain more frequently than in summer, this should not be seen as an impediment to enjoying the surrounding area. On the contrary, during these seasons nature is rejuvenated and there are new life forms in the undergrowth of the woods and the leaves of both the deciduous and the more prevalent evergreen trees offer incredible colors.
During the beautiful days of sunshine it is possible to organize walks on foot, accompanied perhaps by a few docile donkeys that are happy to transport the necessary supplies for a romantic picnic. Or perhaps enjoy an excursion accompanied by an expert in mushroom hunting so you can later prepare delicious dishes with the treasures you find.
For the biking enthusiasts it is also possible to rent incredible mountain bikes with pedal-assist in a specialized store. These bikes allow the rider to cover longer distances without necessarily being a champion rider.