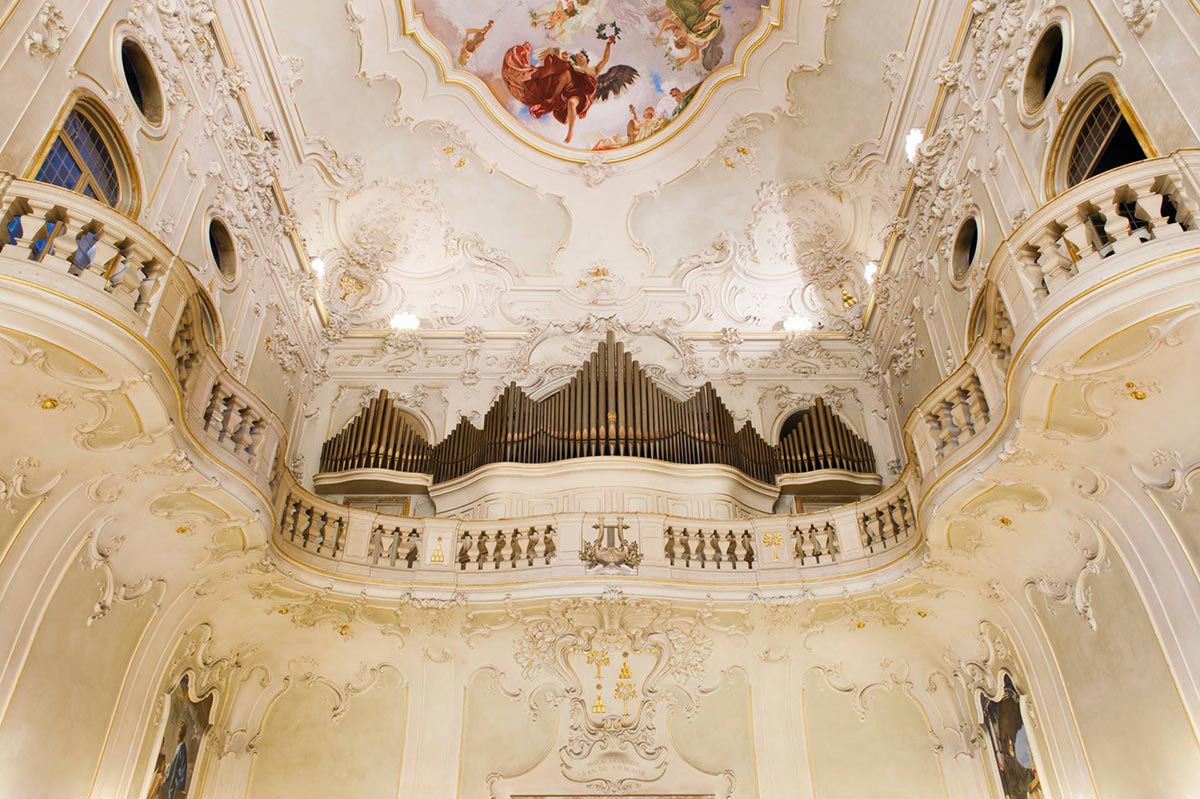 Home /

Activities / Artistic enrichment
Artistic enrichment
Wintertime is the perfect moment to discover all the artistic and cultural riches of Tuscany. Following the philosophy that inspired us for our winter offer, it isn't necessary to list all the museums and places of artistic importance that are close by the villa, it would be boring and very long…
During the winter at Villa Ferraia we organize outings to visit evocative places as well as those of artistic interest. A typical outing usually lasts the whole day and, based on the guests' interests and preferences, there can be more or less stops included during the trip. Upon request, the organization of the trip can be planned ahead of time with a set itinerary. Or better yet, it can be left flexible with less planning and instead decisions that are made in the moment to take advantage of the impromptu opportunities that arise while exploring the area. For lovers of spontaneity, we can also do more than one day of this type of exploration. One of the things that we truly excel in is making a plan ahead of time and then completely revolutionizing it the day of the activity. We do this because of our desire to maintain a lightness and openness that allows us to be in the moment with the same passion of a surfer who waits to catch and ride the perfect wave.
Whether you are planning a brief trip or spending a longer time, we want to bring to your attention a different approach to enjoying these winter activities that offer beautiful and aesthetic experiences of both artistic and cultural importance. During the winter it is possible to take full advantage of the art and architectural sites, something that is simply impossible to do during the hot and overcrowded peak tourist season. Our objective is to orchestrate experiences that allow our guests to delve into these special masterpieces to really understand the hidden messages, both aesthetic and symbolic, that the artist wanted to convey.
Avoiding the overly educational approach in which guests have a tour guide and a minute-by-minute program visiting one museum after another, we can instead take a slower, more relaxed approach. For instance, we could begin with an aesthetic experience imagining a specific work of art and discussing its profound meaning, and then we could go to see that work of art to admire it in person without rushing and without crowds. Perhaps the day continues with a stop for a glass of wine in a beautiful location to marvel at the vastness of the landscape, which in effect can be perceived as a work of art.
At first glance it seems that these experiences could also happen during the summer, however the burden of mass tourism during the peak season is sufficient enough to destroy a large part of the more intimate and profound appeal, leading to experiences that are inevitably superficial.