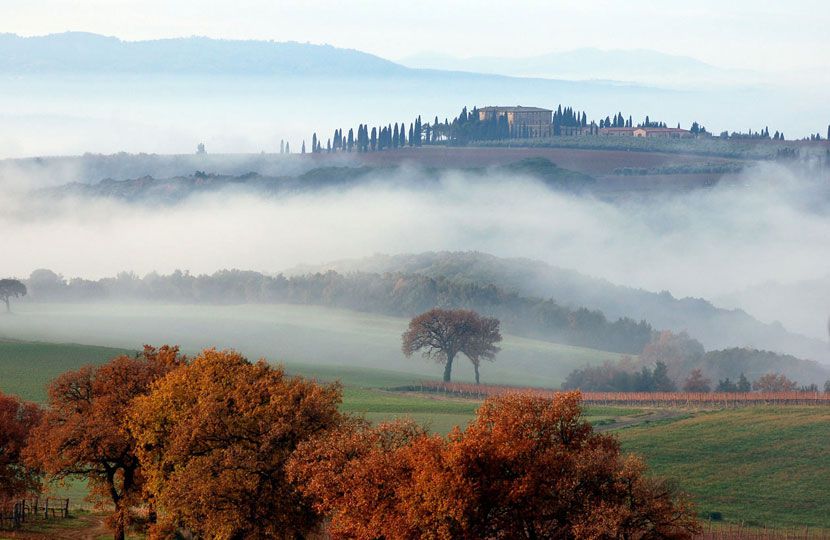 Home /

Hospitality / Winter Offer "Tuscan Renewal"
Winter Offer "Tuscan Renewal"
For people who think outside the box
Wanted: a different type of traveler. Villa Ferraia offers a special type of hospitality reserved for people who are sensitive and attentive. These guests love discovering the secrets of a region, observing and listening to the Earth in order to learn about its essence.
Our winter offer "Tuscan Winter Renewal" is for travelers who think outside the normal tourist box. These are visitors who are not interested in packages and don't want to have a schedule. Instead, we want to appeal to travelers who enjoy surprises, discovery, and revelation. These are people who like to live in the moment and be free from the constraints of a predetermined timetable. The first step to living a vacation in this way is to put your trust in local people who, beyond knowing the area very well, also love it and want to share their love with others who can appreciate it.
Obvious Tuscany, hidden Tuscany
Tuscany, like everything in life, has both an obvious and a hidden reality. The first is the most eye-catching and accessible, basically a list of tourist destinations. But the second has a more intimate and hidden character that is fresh, pure, and spontaneous. Everyone has the freedom to choose which he or she prefers. If you prefer a precise program, we can of course plan everything down to the very last detail. However, we are convinced that the less obvious reality is the one that ensures the necessary emotions to feed the body and soul. The first step to discover hidden Tuscany is certainly to let go of clichés, of the well-traveled road, and of programs set in stone, and instead to have an adventure by taking the road less-traveled.
Why winter?
The only way to experience the real Tuscany, the one that is genuine and hidden, is to come in the winter. The grip of mass tourism has relaxed. The climate is Mediterranean, mild, and usually quite pleasant. The cities and towns of Tuscany return to their normal, everyday life. People go about their business, working among the vineyards and olive orchards or in artisan workshops.
More than a guide, a family that lives in and loves these places
The truth of a place is revealed only by taking advantage of the unpredictable moments that an area offers to those who live there. For a visitor who wants to delve deep, it is not enough to have a guide, something more is needed. You need a small community - a Tuscan family that lives in the area and that has contacts and friends. Better still if this family has made hospitality and the love of the area and its traditions into a way of life. The best surprises are not planned, they are moments in time that we must seize as they arise. The trust that is placed in us is the foundation of our winter offer and that trust will be repaid with the treasure of a real, authentic Tuscan experience. We take pride in exceeding the expectations of even the most demanding clients.
Villa Ferraia is the perfect location for this type of vacation as it is immersed in a landscape so authentic and beautiful that it becomes art, just like the countryside painted by Lorenzetti in his marvelous fresco Buongoverno in Siena. Centrally located within Tuscany, the Villa is comfortable and welcoming and offers discretion and privacy. It is surrounded by evocative natural countryside and cultural places of interest.
Activities that are flexible
Our guests' time is sacred to us. We thought long and hard while crafting our proposals that are rich with activities and new stimuli but that don't contradict the idea of an experience "outside the box." We shy away from offering an itinerary that is identical to a thousand other offers you could find. The solution that we propose is based on trust: we offer activities that are flexible and that are included but not scheduled. During your stay, based on your needs and wants, we seamlessly blend in activities and experiences in the area based on the season, the climate, and the people. In other words, we are able to use our knowledge to help you capture the moment and offer a unique experience that can't be replicated.
We promise satisfaction and the very best of Tuscany to those who trust in us by living in the moment and letting themselves be taken care of. For an idea of the possible activities you can take a look at our winter activities page, then get in touch so we can fully customize the experience for you.